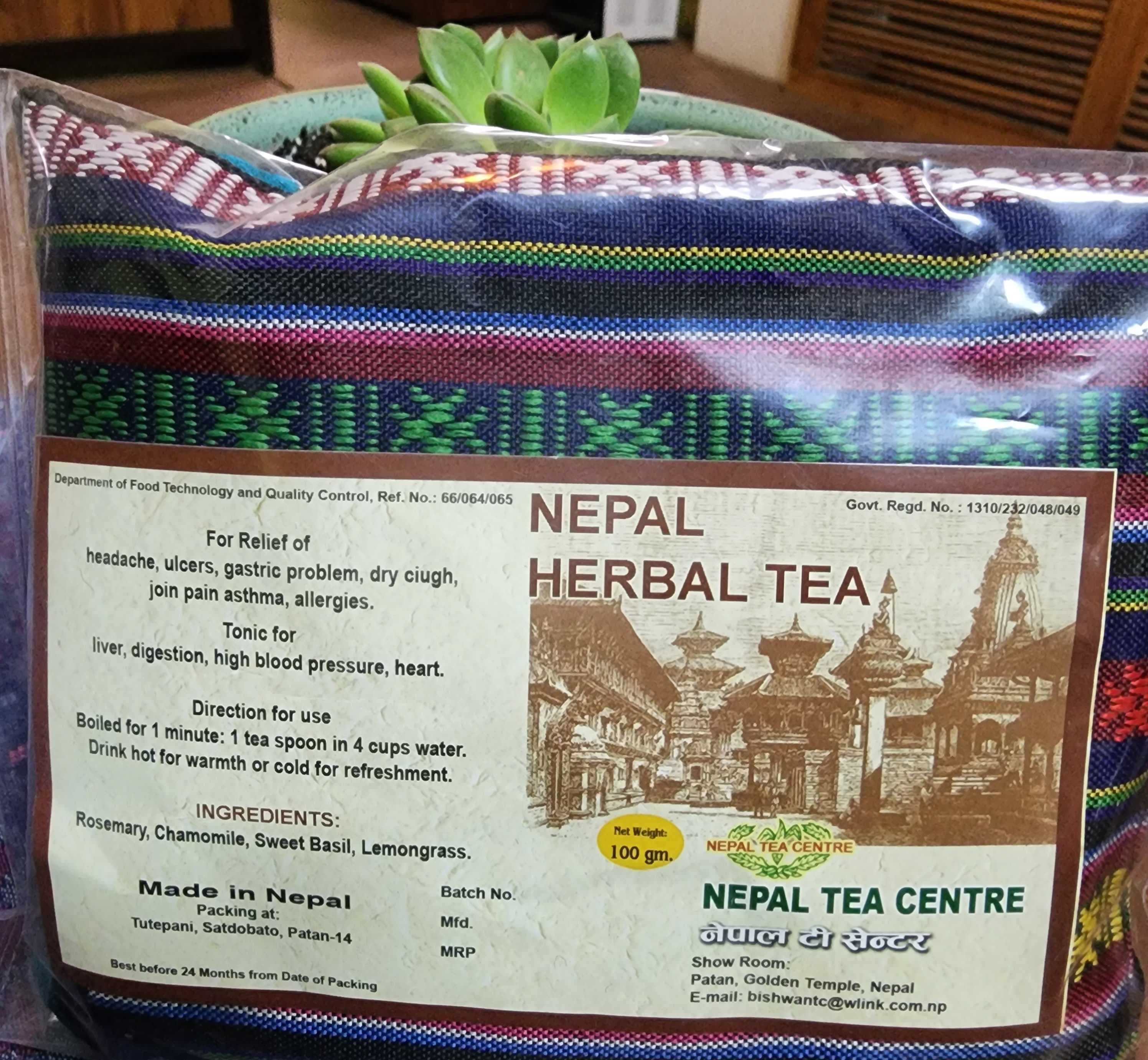 Nepal Herbal Tea
Raw materials sourced from Banke. Processed in Lalitpur
Rs: 450.00 / Box(100 gram)
Highland Grown Himalayan Herbal Tea
Health Benefits
- Helps stabilize free radicals.
- Aids with weight management.
- Keeps you stress-free.
- Reduce intestinal inflammation.
- Relief of headaches, ulcers, gastro problems, dry cough, joint pain asthma, and allergies.
- Tonic for liver, digestion, high blood pressure, and heart.
How to use
- Boiled for 1 minute: 1 tea spoon in 4 cups water.
- Drink hot for warmth or cold for refreshment.